Welcome!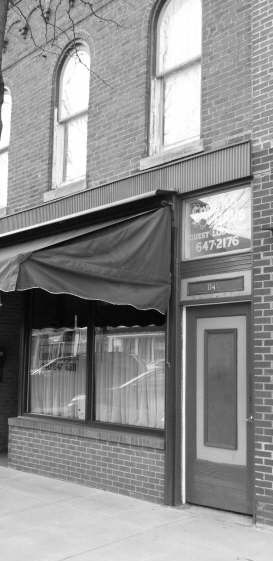 Welcome and thank you for visiting the Spreng Haus - please come in and look around.
Spreng Haus is located on the second floor of an 1800s-era downtown storefront and is the first guest lodging of its kind in downtown Wellington, Ohio. This is no stuffy hotel room! Our fully furnished loft style apartment, complete with central heat and air conditioning, was recently renovated and provides guests with 1,300 square feet of clean and comfortable living space. The historic nature of the building is still present, but new carpeting, paint, and furnishings enhance the appeal.
If you are in Wellington visiting relatives, attending one of the many area festivals and attractions, for business, or just passing through... Spreng Haus will be a welcome change from the same old hotel experience. A spacious living room, kitchen, three bedrooms, and a rustic backroom will provide you and your party plenty of space to spread out and relax. A keypad door system makes arrival and departure times seamless and you will never have to worry about a key.
The village of Wellington is a small town located in southern Lorain County - approximately 45 minutes from downtown Cleveland and just eight miles south of Oberlin College. Wellington is also within 40 minutes of Ashland, Medina, and Norwalk. Our town's claim to fame is for being the home of famed artist Archibald Willard and for at one time being the cheese capitol of the world. Visit our attractions page for the many things to do in our area. Why wait? Book your stay today!